We supply hotels in your neighborhood with in room guest directories and our two hottest NEW items - personalized key card holders and full color visitor pocket guides (for more information log into www.areafavorites.com).
The travelers market has become a very large economic segment that businesses are eager to tap into. In fact, travelers unfamiliar with the local area are always looking for services such as dining, emergency dental services, recreation, car rental, realtors
(for relocation services,) and many more.

Studies demonstrate that the average business traveler will spend roughly $175 EVERY day in your community. The Advertising Journal Gallup reports that of the various types of advertising, hotel guests are much more likely (84%) to choose a business from a hotel or motel in room guest directory than from any other advertising source.

It all adds up to a winning combination for the hotel, the advertiser and the guests.



---
Here is what we can do for you!

1. Enhance your image in the community as you demonstrate civic pride
!

2. Edge out your competition.
3. Expose your business thousands of times to lucrative travel clients with the proven avenue of successful advertising REPETITION!

What is a Key Card Holder?

Our unique personalized key card holders are distributed to hotel guests upon check-in, with their room card key snugly inserted into the front pocket. They are printed up in the hotels dominant color and feature the hotel name and logo right on the front. This innovative new product is filled with valuable information including hotel policies and other items of interest to guests.
Advertisers throughout North America agree that this new sensation is a superior marketing tool exposing their business to the highly coveted travel industry. Unlike in-room guest directories, that stay permanently located in each room, these key card holders are
highly mobile miniature versions of in-room guest directories
affording those travelers the opportunity to

carry your ad in their pockets and enhancing the likelihood they will find their way into your business
.

It's like having thousands of people working for you carrying billboards advertising your business!
What is a Visitor

Pocket Guide?
Visitor Pocket Guides, published by Area Favorites Company and placed in local hotel rooms, are beautiful color condensed directories pointing area visitors to participating neighborhood businesses. Seeking a share of the highly lucrative business and vacationing traveler, local "Area Favorites" businesses invest in a "miniature area phone book" designed to drive customers to their doors.
Travelers normally have no idea where to go for their needs and desires. Your presence in the Area Favorites Visitor Guide will help them to find their way into your business without the high volume of competition you normally face from your direct competitors and at an investment so reasonable you can not afford to miss the opportunity. Do you want to see more? Log into
www.areafavorites.com
to see samples.
---
As North America's leading specialty advertising company, we are poised to get your business name out into the community utilizing one of the most dynamic marketing approaches available anywhere today.
Shouldn't your business compete for a share of this amazing market? After all, you know the travelers ARE going to spend their money. You CAN make a difference in your business today. Why not cash in on your share of this exciting market? For more information, contact your local Area Favorites Professinoal Consultant or
contact us at:
sales@areafavorites.com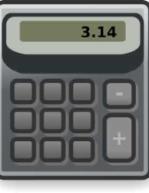 JUST DO THE MATH!
If a hotel has only 100 occupied rooms every day, multiplied by the Gallup figures of $175.00 EACH guest spends each day in YOUR area businesses by the hotel guests, multiplied by 30 days in a month, or:

100 X $175.00 X 30 days = $525.000.00 of consumer spending in ONE month

o
r more than $6,000,000.00 in ONE year.

C

ONTACT AREA FAVORITES AND
CLAIM YOUR FAIR SHARE!